Courses
The following are complete courses with videos, captions, subtitles and material.
WRITE YOUR RESEARCH PAPER IN LATEX WITH OVERLEAF
New to LaTeX and research paper writing? Join our beginner-friendly course on Overleaf! Master LaTeX, structure your research paper, and enhance your academic writing skills. Enroll now!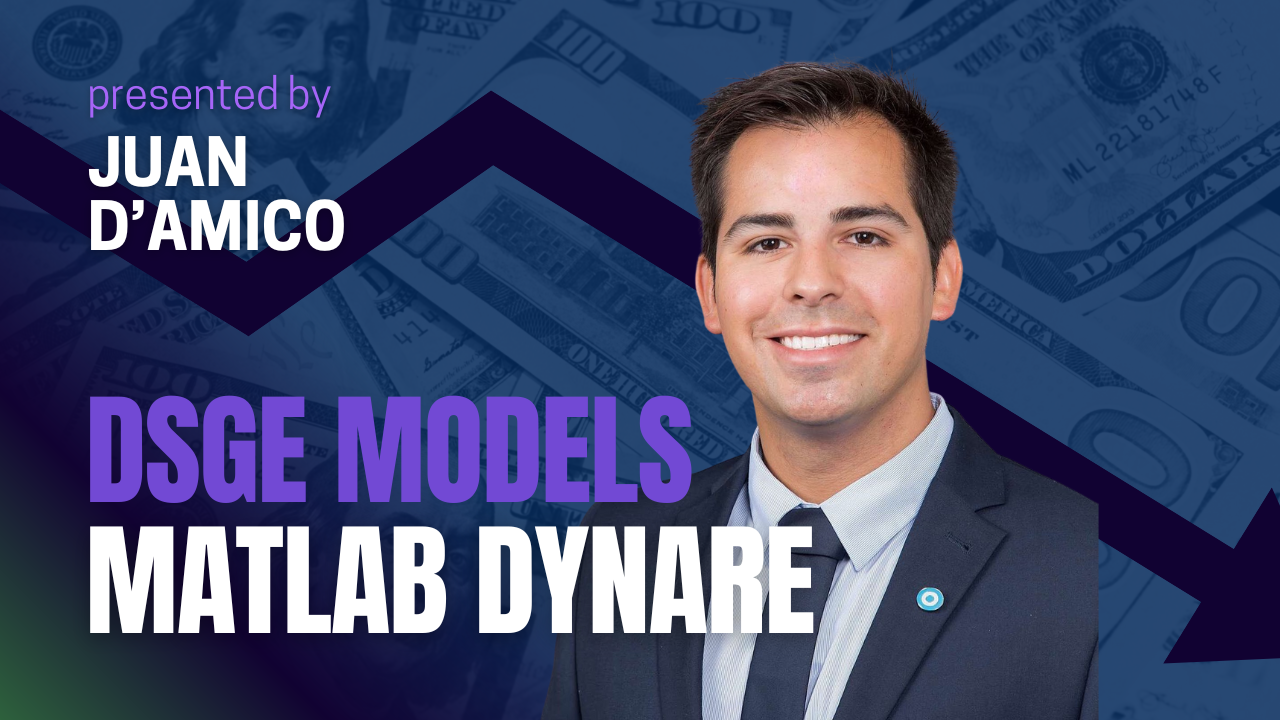 DSGE MODELS IN MATLAB DYNARE
New to DSGE modeling? Join our beginner-friendly course! Discover MATLAB Dynare, gain expert guidance, and build your economic modeling skills from the ground up. Enroll now!
Instructor
My name is Juan D'Amico. I am an economist from the University of Buenos Aires and hold a master's degree in Business Economics from Wilfrid Laurier Univeristy, Canada. I am passionate about macroeconomics and applied time series & forecasting. I have professional experience in the private financial sector and the public economic sector. I have also been a teacher's assistant for Statistics I & II, Dynamic Macroeconomics, Advanced Microeconomics and Game Theory. Throughout my courses, I will teach you step by step how to master the skills and techniques required to succeed in the academic and professional world.